What's Worse, Potentially Avoidable Complications or Overused Low-Value Services?
Newtown, CT - October 9, 2015
What's worse, potentially avoidable complications or overused low-value services? Like for all things, it's all relative, and it depends largely on the condition, illness or injury. As many know, a few years ago the ABIM Foundation launched an ambitious program to engage medical specialty societies into identifying services that have very low value in treating a patient for a certain condition or illness. That effort, Choosing Wisely, has grown significantly and today encompasses a very wide array of specialties and many countries. The effort has also changed the dialogue between patients and physicians about why certain treatments are unnecessary. This is a critically important element in supporting the transformation of our industry away from simply producing more volume of services, irrespective of their value. Following a similar path, for close to a decade, we've been working with medical specialty societies and individual physicians who are expert in their field, to define potentially avoidable complications. These are services that aren't simply of low value, they're potentially harmful to patients. Earlier this year, we started mapping the services identified in the Choosing Wisely campaign to our episodes so that we could determine the extent to which the services were used in the management of patients and whether there was significant variation in costs associated to the use of those low-value services. The answer is that there is a lot of variation.
What this means to you - The two graphs below show providers plotted against two axes. The Y axis represents the percent of costs, on average, for a given episode (low back pain or asthma) that are identified by Choosing Wisely as low value, and the X axis represents the percent of costs, on average, that are identified with potentially avoidable complications. For low back pain episodes, there can be as many, or as few, low-value services as harmful ones, but for asthma, there are far more harmful services than low-value ones. These analyses show that provider performance on one type of episode is not the same as on another, and that for some episodes reducing avoidable complications is far more important than reducing low-value services. But for others, working on improving performance on both axes is very important. What will stun some and shock others is that we can perform these analyses and compare provider performance, reliably, at the physician level. For years the insiders and other agents of the status quo have insisted that provider performance cannot be reliably measured at the individual physician level and that the best we can do is look at useless process measures. That's simply not true and in a month we will be issuing a guide on how to measure physician performance reliably and in a way that can help purchasers target specific interventions to reduce variability, improve quality and affordability. As importantly, these analyses can be very powerful feedback loops to physicians, helping them to understand where to target their improvement efforts. Big data was supposed to usher in a new era of transparency, and we're here to say today that it can. The only thing left standing in our way are those who have a lot to lose from this level of transparency, but there are fewer of them than us, so let's get it on.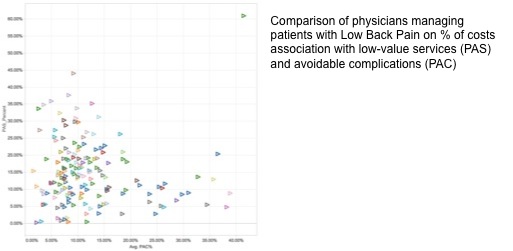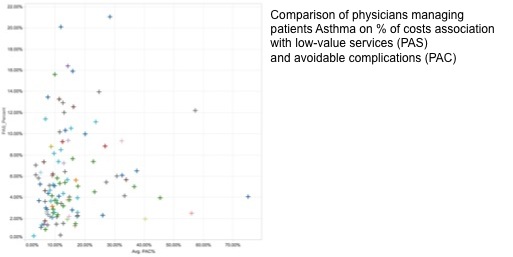 Sincerely,